GitClear Community
beta
Where engineering leaders connect, collaborate and level up through data
Consult with a CTO
GitClear's "For Hire" forum features CTOs and engineering executives who lead with data and reason with transparency.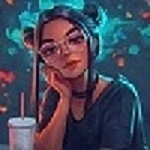 Bio I am a freelance web developer.
A freelance backend developer manages and develops APIs that are functional across devices. They develop the architecture of a system, making it logical and functional. Additionally, freelance Backend developers implement algorithms and solve issues related to the system and maintain the web applications securely and with reduced latency. When hiring a Backend developer, one should confirm that the developer can manage and store the data efficiently and further provide relevant insights through the use of data science, and also supports the front-end with good communication and documentation.
We provide all the help you need to build and grow with the most knowledgeable and talented remote IT experts in the world. Eiliana, a form of work marketplace, is used by thousands of startups, small companies, and large corporations.